The Simbla wizard is an easy dialog tool that will take you through 7 quick steps, resulting with a fully functional website.
To get started first click on create a new website:

In the next window choose "Website Wizard":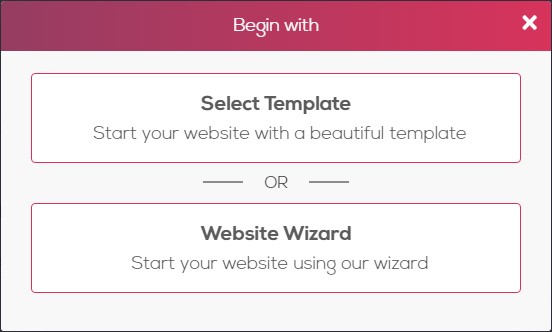 Step 1:
Choose a name for your website – the name is for internal usage and will only appear in your account management page, it has no effect on your domain name.
Step 2:
Input your location and upload your logo.
Step 3:
One page website – builds a one page website with a fixed header and menu.
Multipage website – builds a multipage website with as many pages as you wish.
Step 4:
One page websites will skip this stage and go straight to step 5.
Click on the plus sign to add more pages to your website, choose as many pages as you wish, note that you will still be able to add and delete pages after the wizard has finished.
Choose your pages:
Step 5:
Select your homepage layout, it's important to choose from all 3 types of blocks. The header and footer will appear on all pages.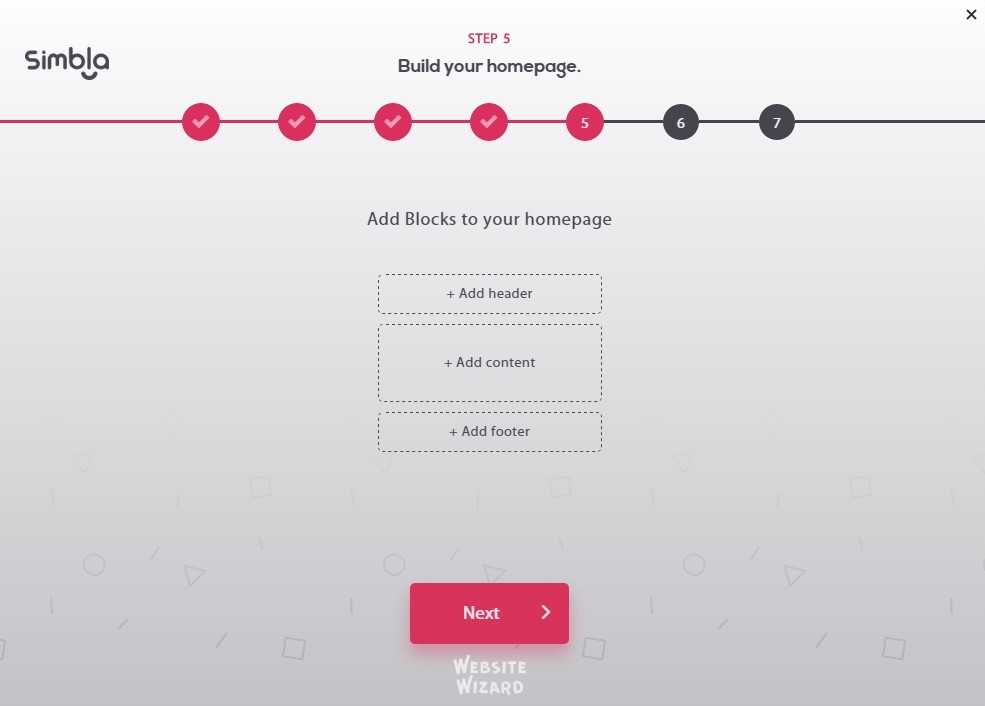 Step 6:
Pick the theme you want for your website, all theme will be available later under our theme maker, all themes are editable.
Step 7:
Congratulation! You're done!
If you wish to connect a domain click here
After you have completed all the steps, you can start changing the texts, images and make the site your own.
If you wish to add or delete pages go to website>Pages & Menus:
To continue to "Basic website setup" on the next page, click here.