All of Simbla's plans are annual, before your plan ends you will receive an E-Mail reminding you to renew your plan. In the next guide you will learn how to renew your plan and continue enjoying Simbla's services.
In order to renew your plan please follow the next few steps:
1. Log in to your account:
 2. Enter your website control panel, go to the site you wish to renew and click "Renew" under the sites name: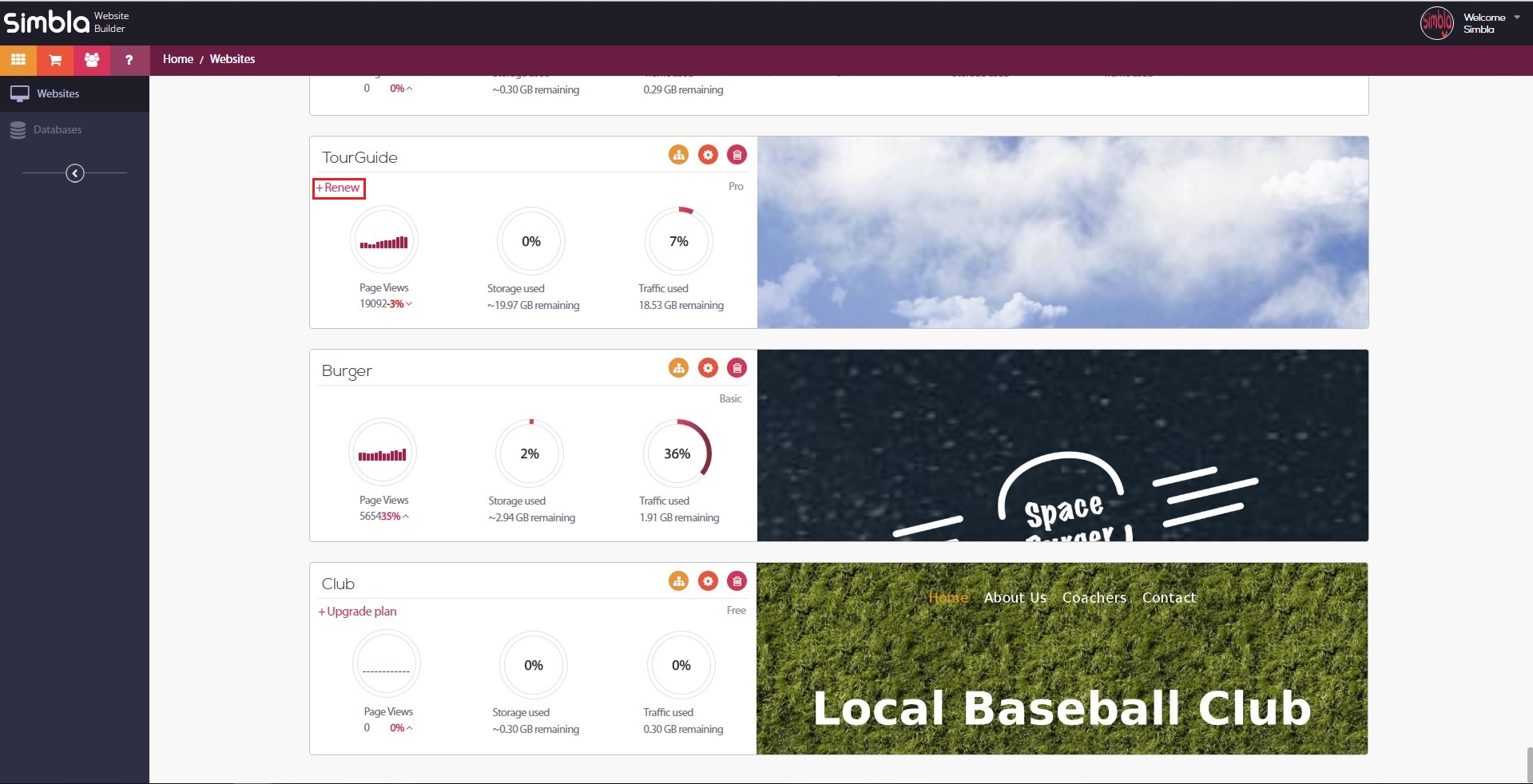 3. Choose the new plan you would like to connect to your site and continue to payout:
That's it, your plan has been renewed for the next year.
To keep track of your plans, click on your name and picture on the top right side of your panel and go to "services".